Valor Global in the News: Idaho Press Feature
Arizona company acquires Meridian-based Pro Service Boise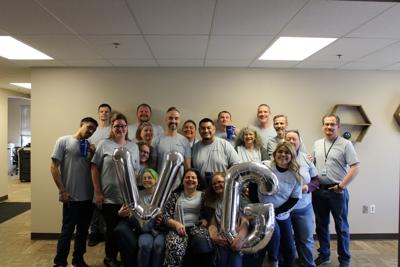 MERIDIAN — Valor Global, an Arizona-based call center and customer service provider, announced last month that it has acquired Pro Service Boise.
Valor Global will add 1,000 new jobs and invest $5 million in the Boise area within the next five years, the company said in a news release.
Valor Global and Pro Service Boise, whose office is located along South Stratford Drive just north of Interstate 84 in Meridian, both offer outsourced customer care services for manufacturing and retail businesses.
Pro Service Boise has 60 to 70 regular employees, but it hires workers seasonally, said Brian Haff, operations director for the new Valor Global Idaho location. Depending on the season, Pro Service Boise could have 200 to 400 employees, Haff said.
On March 1, Pro Service Boise officially became Valor Global.
"We are ecstatic that what our amazing Pro Service team has built over the past nine years in the Treasure Valley is becoming a part of the market leading Valor Global organization," said Mac Harman, co-founder and director of Pro Service, in the release. "I'm very impressed with the leadership, culture and results achieved for clients by Valor Global and I'm confident that Pro Service is positioned better than ever as a significant employer and community member in Meridian."
Valor Global has locations in Idaho, Arizona, the Philippines and Costa Rica. It offers customer service measurement tools and other services to companies such as Balsam Hill, a California-based artificial Christmas tree manufacturer.
Valor Global has hired 1,000 new employees at its various locations in the last two years, according to CEO Simer S. Mayo, and it will add another 1,000 to its new Meridian location.
Yes! Include special offer & contest announcement emails
"Boise provides a wealth of talent with Boise State University, College of Western Idaho and an emerging tech scene, which is the perfect combination for Valor Global," Mayo said in the release.
Meridian Mayor Robert Simison said he is "pleased with Valor's expansion into our community and the region."
"We look forward to working with them as they grow and assume the high caliber customer support services established by Pro Service Boise," Simison said in the release.